Nicole Galloway, CPA
Boone County Treasurer

Boone County Government Center
801 E. Walnut, Rm. 205
Columbia, MO 65201-7798
Office (573) 886-4365
Fax (573) 886-4369
Treasurer,
Nicole Galloway
Unclaimed Property
Welcome to the Boone County Treasurer's Office!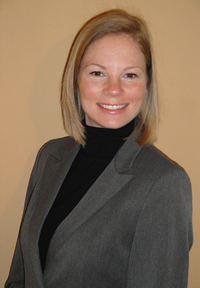 Nicole Galloway is Boone County Treasurer. Treasurer Galloway is a CPA and Certified Fraud Examiner. She is committed to running an office that is open, accessible and accountable to Boone County taxpayers. As an elected official, Treasurer Galloway is responsible for the county's investments, debt issuance, unclaimed property, and serves on several boards and commissions.
Investments
Treasurer Galloway manages the county's $100 million investment portfolio. She is focused on ensuring county money is invested safely and securely, that investments meet the liquidity necessary for the county's cash flow needs, and that investments achieve the best yield possible. Responsible fiscal management gives the county options and maintains its strong fiscal position. Currently, your tax dollars are invested in U.S. Treasury notes, U.S. agency bonds, certificates of deposit, and top-tier commercial paper and banker's acceptances.
Boone County's investments are guided by a policy implemented by Treasurer Galloway in 2013. The policy outlines investment standards, transaction responsibilities and portfolio management requirements.
View Boone County's Investment Policy.
Bonds
Treasurer Galloway issues all general obligation bonds and revenue bonds for the county. Debt is issued for infrastructure improvements relating to Neighborhood Improvement Districts and for county capital improvements. Boone County's bond rating is Aa2, due to the county's historical and present day financial strength. This strong bond rating is among the top 25 percent of all county bond ratings nationwide.
Debt issuance for Boone County is directed by a policy implemented by Treasurer Galloway in 2012. The policy provides increased transparency for the process of issuing and managing county debt.
View Boone County's Debt Management Policy.
Unclaimed Property
Treasurer Galloway is responsible for safeguarding the county's unclaimed property and returning the property to citizens and entities. In 2011, Boone County became the first and only Missouri county to maintain an online search and claim system for unclaimed property. The Missouri Association of Counties recognized these efforts to return citizens money by presenting Boone County with a County Excellence Award in 2012.
To learn more, search Boone County's Unclaimed Property Database, email or call (573) 886-4365.
Boards, Commissions and Committees
Treasurer Galloway serves on a number of financial and non-financial oversight boards in Boone County and the State of Missouri. These organizations include Missouri Technology Corporation, the Missouri County Employees' Retirement Fund, the Boone County Local Emergency Planning Commission, the Heart of Missouri United Way, and the Columbia Interfaith Resource Center Finance Committee.
Any questions? Feel free to contact us:
Boone County Treasurer

801 East Walnut, Rm. 205
Columbia, MO 65201-7798

(573) 886-4365 Phone
(573) 886-4369 Fax
---
www.ShowMeBoone.com Boone County, Missouri. 801 East Walnut Columbia, MO 65201 USA