ShowMeBoone.com

Jenna Redel, Director
Boone County Human Resources

Boone County Annex
613 E. Ash, Rm 102
Columbia, MO 65201-0000
Office (573) 886-4395
Fax (573) 886-4444
Human Resources
Employment Opportunities
Additional Employment Information
Equal Employment Opportunity
Employee Resources
Employee of the Quarter
for the Second Quarter of 2015
The Employee of the Quarter for the Second Quarter of 2015 is Phillip Koons of the Boone County IT Department!
Phillip has worked for Boone County as a Helpdesk Technician for the IT Department since May of 2014. He is always eager to assist anyone needing help, and is always a team player. He recognizes how important his role is to get problems solved so employees can do their jobs efficiently. Phillip always has a great attitude and is great to be around.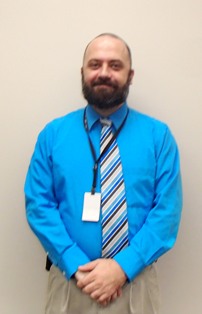 Congratulations, Phillip!
The Employee Recognition Committee would also like to recognize the following nominees:
Kevin Downey - Boone County Jail
Suzanne Fred - Boone County Joint Communications
Michele Hall - Boone County Commission
Lakshmi Sankaran Nayar - Boone County IT Department
Cheri Sapp - Boone County Collector's Office
Theresa Thomas - Boone County Resource Management
Any questions? Feel free to contact us:
Jenna Redel
Human Resources Director

Jennifer Feltner
Recruitment & Hiring Coordinator

Angela Wehmeyer
Benefits & Wellness Coordinator

Hilary Matney
Risk Management Specialist
Boone County Annex
613 E. Ash, Rm. 102
Columbia, MO 65201-0000
(573) 886-4395 Office
(573) 886-4444 Fax

---
www.ShowMeBoone.com Boone County, Missouri. 801 East Walnut Columbia, MO 65201 USA