Boone County Human Resources

Boone County Annex
613 E. Ash, Rm 102
Columbia, MO 65201-0000
Office (573) 886-4395
Fax (573) 886-4444

Human Resources
Employment Opportunities Additional Employment Information Equal Employment Opportunity Employee Recognition and Suggestions
Employee of the Quarter
Employee of the Quarter for the Second Quarter of 2013

The Employee of the Quarter for the Second Quarter of 2013 is Heath Chinn of the Boone County Sheriff's Department.
Heath works as a DOVE detective, investigating and overseeing almost all intimate partner domestic violence cases. Although these cases are often traumatic and confusing for the victims, Heath handles these situations with incredible professionalism. He strives to educate co-workers on domestic violence issues in order to improve overall responses to domestic violence cases. In order to accomplish this goal, he took it upon himself to arrange for 2 free training sessions, offered by the Missouri Office of Prosecution Services, for all law enforcement agencies around central-Missouri.
Congratulations, Heath!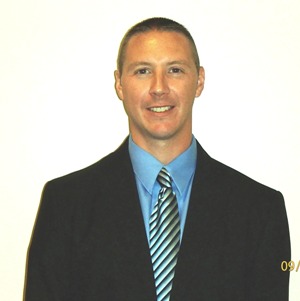 The committee also recognizes all employees nominated for the second quarter. The following employees are being honored as Nominees of Employee of the Quarter:
Brian McCollum - Collector's Office
Jessica Jameson - Sheriff's Department
Tom O'Sullivan - Sheriff's Department
Raymond Scheeler - Corrections Department
Kent Richardson - Corrections Department
Kathy Cross - Clerk's Office
Josh Morgan - Facilities Maintenance
Greg Edington - Public Works
Bill Florea - Resource Management
Urban Crew - Public Works
Any questions? Feel free to contact us:
Jennifer Feltner
Human Resources Assistant

Angela Wehmeyer
Office Specialist
Boone County Annex
613 E. Ash, Rm. 102
Columbia, MO 65201-0000
(573) 886-4395 Office
(573) 886-4444 Fax

---
www.ShowMeBoone.com Boone County, Missouri. 801 East Walnut Columbia, MO 65201 USA